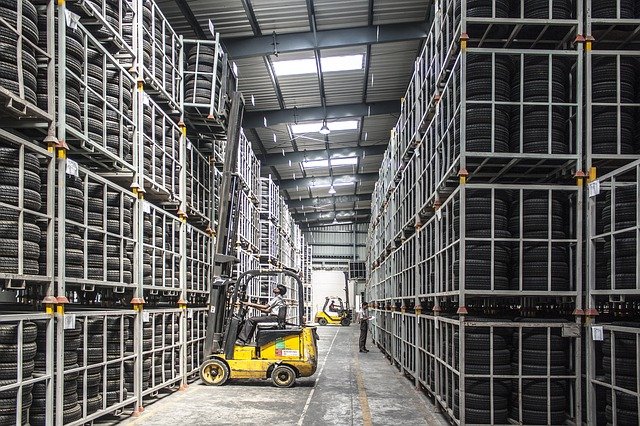 27.01.2021
Temporary workers – when are they the most beneficial?
The demand for temporary workers is constantly on the rise in many European countries. Hiring such employees can be a solution to many staffing and organizational problems within the company. Temporary workers are a kind of emergency assistance needed during your company's busy season. Learn why hiring temporary workers can be beneficial for you and when you should consider using the services of a temporary work agency.
Do I need temporary workers?
The popularity of temporary work is still growing in many developed countries. This employment type is beneficial for companies for many reasons. The biggest of them is that you don't need to establish long-term contracts with temporary workers. This is particularly useful in the case of companies with seasonal activities. You can hire temporary workers only for the peak season. They will perform given tasks for some specific period of time and then they will simply be discharged from their duties as your business slows down.
Temporary work is a choice
Temporary workers can be found in numerous companies regardless of their size and type of expertise. The old image of poorly educated and unexperienced temporary employees is fortunately not the case today. Seasonal workers are usually qualified and experienced. In many cases choosing temporary work is the decision of a worker – they have more flexibility, they can check what the employer is like or work simultaneously in two or more companies. Choosing temporary work is also popular with foreigners who don't want to permanently leave their countries. Finding a job through an international temporary work agency is a great solution to travel the world and gain experience at the same time.
Industries benefiting from temporary workers
Today's marketplace is full of temporary workers who are either hired directly by companies or through temporary work agencies. Many of them have required certificates and great experience. The seasonal employees are most commonly present in companies specialising in heavy industry and agriculture. Many of them find jobs in big warehouses, factories or in the field. Physical labour and construction are a popular choice with temporary workers from Eastern Europe. The same is true for the services industry, seasonal harvests and mechanics jobs. If you are looking for skilled employees to help you with your business in the short term, the best option is to contact a temporary work agency to benefit from the easy and quick recruitment process.
When to hire temporary workers?
Hiring temporary workers may be beneficial in many different situations, e.g. when you need to quickly meet seasonal demands of the market or one of your employees is on a longer leave. This is also a great opportunity to test if a new employer is really needed in your business and what they can offer you. In such a case, after a temporary trial period, you can hire the worker so they can become a permanent part of your company. Depending on your needs you can try leasing workers or using standard services of our temporary work agency.
Preparing for the peak season
If you run a seasonal business or experience higher demand for your services in some specific periods of the year, you have probably already considered employing temps. Thanks to hiring or leasing workers you can easily adjust your business to the changing demands of the market. If you want to speed up the process of choosing the best seasonal employees, the best option is to benefit from services offered by our temporary work agency. Such a company can provide you with the exact number of workers you need. They always respond to your needs and can quickly send staff to your company when needed.
Temporary replacement for your current employee
Unpredictable situations are all around us. One of the biggest struggles that you can experience in your business is when one of the employees is on an unexpected leave. Whether they are out of the office for a few weeks or several months, the company is not able to work properly without them. In such a case temporary workers are a true remedy. What is more, if you choose employee leasing you don't have to worry about complicated formalities and contracts. All you need to do is to contact a temporary work agency and lay down the details of the employment.
New post in the company
You can also consider hiring temporary workers in the case of a vacancy in your business to test if a candidate fulfils your needs. The so-called temp-to-hire arrangements, usually coordinated through recruitment agencies, are the best choice here. Such arrangements are common in the world of business and provide employers with significant advantages. The biggest of them is that you don't need to choose only one temporary worker. You can test several potential candidates and choose the best one. In fact, this is a win-win situation for the both employer, who can verify skills of the worker, as well as the employee, who can see what the post is all about.
Rapid expansion of your business
At the beginning of operating on the market, both young and dynamically developing companies usually suffer from staff shortages. As the company grows, it is impossible to predict its future shape. To run simultaneous recruitment for a number of different positions, the company needs to hire its own HR department. In today's market full of staffing agencies and competition, finding a recruiter may not be enough. In many cases we need a head-hunter that will be responsible for finding potential candidates with a high level of skills and encouraging them to work for the company only on a temporary basis. Finding a determined person with such skills is sometimes like looking for a needle in a haystack. Fortunately, our temporary work agency owns expanded base of candidates.
The costs of business are too high
Running your own company in not all roses. As the business grows, some hidden costs that you have to incur each month also appear. One of them can be payroll. Luckily, you can control its level in a very easy way thanks to the possibility of leasing workers. Employee leasing is an innovative way of employment that does not force you to sign a contract with your new temporary workers. All of the formalities are handled by the temporary work agency. This is a very convenient solution if you want to avoid negotiations with your workers, since the value of remuneration is fixed directly by the agency. The staffing company can offer you employees experienced in your industry, so you can reduce training costs. What is more, the agency will run the recruitment process for you, so you don't have to have your own HR department.
Why temporary work agency is the best choice?
Now we know what the most frequent reasons for hiring temporary workers are. But where do you find them? Of course, you can run your own recruitment process, but there is one easier way – you can use a temporary work agency. Such companies usually have vast bases of job-seekers who are ready to start working immediately. Moreover, in the case of leasing workers, it is the agency that is responsible for all the formalities. This solution allows you to focus on what is the most important, i.e. the employee and their duties. This is particularly useful if your demands for employees often change and you have a high turnover of temporary workers.
Why are staffing agencies popular with employers seeking temporary workers?
Employers usually consult our temporary work agency in situations in which they are unable to handle the recruitment process.The reason for this can be found in thesudden and unexpected demand for workers or lack of HR departments. If the company does not want to fall behind schedule, it has little time to find temps ready to work. Staffing agencies offering workers leasing are now available for companies in virtually all industries. They provide skilled workers with wide work experience and required educational background, who are able to handle one-time projects limited in time. If you are in need of temporary workers regularly, choosing one chosen temporary work agency that will know all your needs is recommended.
Workafford can help you find temporary workers
Finding hard-working and proactive temporary workers is not easy at all. The majority of people seeking new employment are looking for a stable nine-to-five job. If you also struggle with finding seasonal workers for your business, Workafford can be the answer to your problem! How is that possible? Our broad experience in the recruitment industry allowed us to develop solutions and methods to find and delegate workers to different companies from diverse market sectors. Our base of potential workers is so wide (and still expanding!) so that we can always provide you with quality workers at the speed of light! If all that you need is an assistance in the recruitment process, we can also help you with that! Just tell us what your ideal temporary worker should be like and we will provide you with the best candidates on the labour market.
It is worth highlighting that Workafford is one of global recruitment and employment providers in Europe. We can find experienced and well-educated employees from such countries as Belarus or Ukraine for you. Have complicated formalities kept you from hiring temporary workers from abroad? With Workafford this is no longer the case! We can offer you a complete recruitment process including CV verification, job interviews, settlement of formalities as well as employee leasing. Thanks to this special service offered by our company, you can welcome new temps without hiring them! If you want to learn more about it, just contact us!