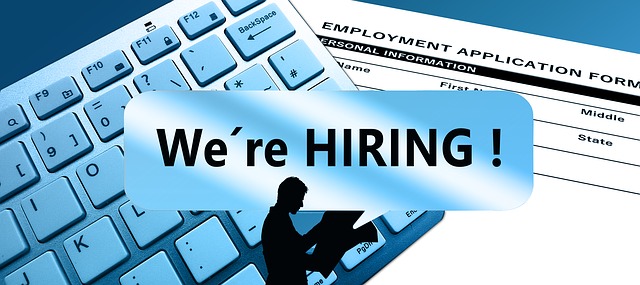 27.01.2021
When should you consider staffing through agencies?
Recruitment is an essential part of each business. As the company grows, so does the demand for new employees. However, having your own HR department with workers responsible exclusively for recruitment is a significant cost. What can be done to reduce time and money needed to find new employers? How can our staffing agency help you and what is the range of services we can offer?
What exactly is a staffing agency?
A staffing agency, also known as a recruitment agency, is a company that specialises in matching companies with job candidates. The agency fulfils the hiring requirements of the client company and seeks employees who have the skills they need. It can be in charge of finding different types of workers, including permanent and temporary employees. Many recruitment agencies offer employees leasing that is currently one of the easiest options for business owners to take on new staff. Companies benefiting from the leasing of employees don't have to hire them. It is the staffing agency that is responsible for all the formalities, including contracts and salaries. This is useful in the case of temporary workers who come and go as well as workers from abroad.
Responsibilities of a staffing agency
A staffing agency provides you with end-to-end recruitment solutions that are helpful for your business, no matter what industry you specialise in. The agency knows everything about the workforce and its needs. It can help you find workers for almost all positions, even for a limited period of time. The recruitment agency handles the entire hiring process, from determining the requirements for candidates through job interviews to drawing up contracts and organising training sessions and follow-ups. If a candidate selected by the staffing agency does not meet your demands, it is the agency that is responsible for replacement. Many recruitment agencies, like Workafford, offer so-called employee leasing. This solution is the answer to the rapidly changing market and requires minimum formalities. All contracts, salaries, benefits and leaves are handled by them.
What kind of employees can I staff through an agency?
Today's staffing agencies are very flexible and offer complex recruitment in many industries. Depending on your business needs, a recruitment agency can help you find both temporary and permanent workers. Therefore, you can find seasonal workers who will perform tasks only for a limited period of time, e.g. during the summer season or for the purpose of some short-lived projects through the agency. The agency can also recruit workers for permanent jobs and carefully verify their skills. This solution is recommended if you create a new post or some of your employees have quit their job. You also have the possibility to choose a temp-to-hire arrangement. It gives you the non-committal chance to check if a worker matches your needs and if so, you can hire them permanently.
What industries are covered?
The recruitment market is full of companies offering tailor-made solutions for companies that are active in different sectors. Many of the agencies specialise in specific branches and types of employment. We are the best example. We, at Workafford, recruit workers for construction, mechanics, heavy industry, food processing agriculture and the services industry, e.g. for hotels and restaurants. Our agency offers both permanent and temporary workers, including foreigners. It has a wide base of experienced candidates that are ready to work for companies in different locations. Although the core activity of the recruitment agency is defined, it can also help you find workers for other sectors. The agency is flexible and can adjust to your needs.
Opting for a staffing agency
There are a number of cases in which staffing agencies can support your business. Let us quickly present some of the most common ones.
Urgent demand for workers
If your business is developing at a rapid pace or some of your workers have decided to unexpectedly quit their job, you are probably in a desperate need for new employees. As posting job offers and selecting good job candidates takes time, your business can be incomplete even for several weeks. Opting for a staffing agency can be a solution – the company will provide you with qualified workers very quickly and if the candidate is not the right fit, then they will find a replacement.
Seasonal activity
The majority of job seekers look for permanent and stable positions. This can be a problem for companies that are in demand of seasonal workers. Fortunately, many temps cooperate with recruitment agencies that improve their chances for finding employment. Searching for such employees, not through staffing agencies, can be a real gripe.
Highly skilled employees needed
If you need highly qualified workers who need to have a specialised skillset defined by you, a recruitment agency can not only find such candidates, but also run tests to check what experience and knowledge they possess. The staffing agency will follow all your instructions. It can also verify if the employee has all the required certificates and permits.
No time for staffing
This is one of the most common situations in which business owners refer to recruitment agencies. If there is no time or resources in the company to run the entire recruitment process, the easiest way out is to outsource staffing. The recruitment company of your choice will be responsible for finding and hiring new workers every time you need them.
Will to reduce costs
One of the biggest benefits of staffing employees is a significant cost reduction. Now you don't have to have a large HR department with multiple workers to take care of the recruitment. Instead you can choose a specialised company that will charge you only when the need for new employees arises. What is more, with the staffing agency you can save money on insurance and additional benefits.
Finding your staffing agency
If you consider staffing workers through a recruitment agency, don't hesitate and give it a try. Think the candidate profile over and choose the agency that specialises in your industry. The easiest way to compare what different staffing agencies can offer you is through their websites. If you have any questions concerning procedures and techniques employed by the agency in the recruitment process, just contact them. Have a look at additional services that the staffing agency of your choice offers. This can include employee leasing, trainings for employees and follow-ups. Remember that staffing agencies offer tailor-made solutions and can thus easily adapt to your expectations.
Reputation of the agency
Once you selected your staffing provider, try to check their reliability. They easiest way to do so is through an Internet search. Look for opinions about the company. Take reviews given by both clients and employees into consideration. Remember that in general people are more willing to give negative reviews than positive ones. If you encounter several negative comments, be careful! If you are not able to find anything reliable about the agency, ask them for references. You can also try to spot their activities on the Internet. Browse through job posting sites to see what job offers prepared by the recruitment agency look like.
Hiring international workers
A recruitment agency is the best choice if you are looking for seasonal workers, since it is able to find employees in other countries. Hiring workers from Eastern Europe is very cost-effective and will allow you to benefit from staffing disciplined workers who are willing to help you. The agency will take care of all the formalities so you don't have to worry about anything. It will assist workers in finding accommodation and organising their stay in your country. Your responsibilities will be limited to the bare minimum. The recruitment agency will also provide the workers with insurance and help them legalize their stay.
A staffing agency can help you in your everyday business tasks. It will save your time, money and efforts. If you still don't know if it is the right choice, contact the agency of your choice and check what they can offer you.
Staffing through Workafford
We hope that now you know that staffing through agencies can be really beneficial for your business. If you are still wondering if this is something that you need, please let us show you what we can do for you to make your life simpler! With Workafford, you don't have to run the recruitment process on your own or hire additional HR workers to do it for you! We will do everything that you need to find the best possible candidate, e.g. sift through CVs, perform job interviews, test candidates' skills, organise language tests and so on. Based on your requirements, we will carefully select employees who meet your requirements, are willing to work and open to accept your terms of employment.
The recruitment process outsourcing held by us will significantly reduce time needed to find an employee. Looking for a seasonal workers or not sure if the chosen candidate will be a good match? Opt for employee leasing! This is the best solution if you want to test your new workers and not engage them straight away. Thanks to this unique service the hiring process will never have to occupy your thoughts – all the formalities and contracts with a new employee will be handled by us so you don't have to worry about future pay rise requests and other demands that they can make on you.