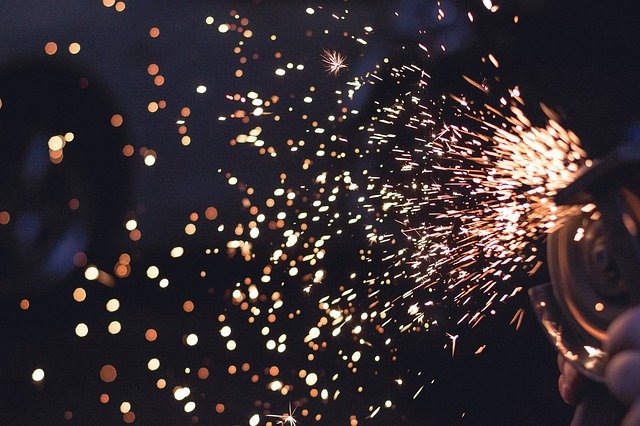 27.01.2021
How do you know when you need to hire more employees?
One of the most important components of each company are reliable employees that are willing to work. As a company grows and acquires new customers, we are in need of more and more staff to deal with various tasks. What is the best moment to take up new employees? How to recruit them in a smooth and easy way? Is a recruitment agency a good choice?
The best time to recruit new employees
It is impossible to clearly state when to take on new employees. This decision depends on a number of factors that you, as an employer, need to take into consideration. If your staff complain about too much work or fall behind schedule, the best solution to the problem is to provide them with some additional help. If they need assistance only in some specific tasks that are rarely performed within the company, the best choice would be to use the services of other companies specializing in such works. However, if your employees have too many things to do or you plan to expand the activity of your company, seriously consider recruiting new staff. If you want to become well-known abroad, you should also think about hiring foreign workers.
Hiring new employees – several examples
If you have already made a decision to hire more employees, you have two options to choose from. You can either delegate staff who will be responsible for the recruitment process, or use the services of a professional staffing agency. Both solutions have their own advantages. The latter is recommended particularly if you don't have your own HR department or they are too busy to constantly run recruitment. Let us now present a few of the most popular reasons for hiring new staff.
Work overload
The majority of companies decide to run recruitment when the employees are too busy to perform all their tasks well. The work overload is common in all industries and it has a bad impact on the general quality of work. If an employee is constantly under the pressure of time, they are not able to properly focus on their tasks and responsibilities. Such a situation yields no benefit towards the company's profitability and performance. The best solution to the problem is to recognize and constantly monitor the need for new employees. If you don't want your current employees to be involved in the recruitment process, choose a reliable staffing agency that will handle it for you. 
Rapid expansion
While setting up their first business, many entrepreneurs start off with a sole proprietorship. As they build their own customer base, the company becomes more and more popular. There comes a time when one person is simply no longer capable of contacting clients, performing services, dealing with accounts, etc. If the company meets the needs of the market, it may turn out that it is constantly in need of new employees. If the expansion is powerful, hiring foreign workers is essential in many cases.
Going international
Once your company is well-known on the domestic market and it provides products or services that can be easily sent or transferred, it is usually beneficial to introduce it in other countries. Such a decision entails the need to hire foreign workers. The best way to do this is to find an employee through our staffing agency. Such a solution is cost-effective and you don't need to worry about hiring formalities and procedures.
Developing new business opportunities
If you run your own company you do not have to limit its activities. You can offer different services and products to your customers. Many businesses which were initially focused on a limited number of assets, are now big companies with wide possibilities. While developing new business opportunities, you need to hire experienced employees that will be able to add a bit of prestige and trust to your company. The easiest way to find reliable employees that have all that you need is to find them through our recruitment agency.
Smooth recruitment process
The hiring process can be divided into a few phases that require the attention and vigilance of a recruiter. Each stage needs to be planned carefully. The person responsible for recruiting employees should have a number of traits needed to perform the task properly. Finding a good recruiter is the key to success. Fortunately, on today's labour market, we have a possibility to cooperate with a staffing agency like ours. We will provide you with complex assistance in hiring new staff, including hiring foreign workers. We will also find the employees that you need and then check their abilities and skills as well as prepare a base of candidates that meet all the requirements on the basis of your needs and expectations. There is no better way to run smooth recruitment than to hire the staffing agency.
Hiring foreign workers
If you're in need of new employees consider hiring foreign workers. There is a number of reasons why you may need employees from other countries. The first of them is salary and what you can get – employees who are new in the country are usually much more willing to work than people who are on the specific market for a long time. What is more, the skills of foreign employees may be different to those of your staff. Having a foreign worker on board can also help you understand foreign customers, which is essential if you want to expand your business activity.
Recruiting foreign workers
Looking for foreign workers is an opportunity to gain access to a bigger pool of candidates. However, the recruitment process can be problematic in such a case. If a candidate is already in your country and has a work permit, you can hire them straight away. But what do you do if you want to hire someone living abroad and willing to relocate? The best way to deal with remote recruitment and handle all formalities is to hire Workafford. We will represent you and manage the recruitment process from the very beginning. Our professional teamwill provide you with workers for different sectors. With us you can benefit from both employee recruitment as well as employee leasing.
Why Workafford?
We, at Workafford, can provide you with comprehensive services in terms of hiring employees. Now you don't have to worry about time-consuming recruitment that occupies your workers and lasts for ages. Thanks to us you can take the recruitment process in your company to the next level! We have an extensive base of potential employees who specialize in different domains and are willing to work in different European countries. It makes us capable of finding the right candidates who will suit your needs and have all the required skills and knowledge to perform the given tasks. All our services can be adapted to your needs. We are flexible and do everything to boost the human resources of your company!Our services will save you time and efforts to find the best employees. With Workafford you always benefit from efficient recruitment tailored to your needs. Depending on your demands, we can provide you with both experienced and inexperienced employees. If you don't want to hire them, just try out our employee leasing services. Thanks to this very convenient solution for employers, you don't have to take on candidates in your company. All the formalities will be handled by us – we will find the best candidate for you and then hire them. All you have to do is to introduce the employee to the company and tell them what they need to do at work. It is as simple as that! Just reach out to us, so we can advise you!